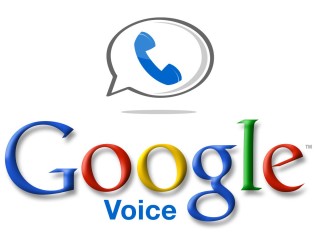 One of the coolest services offered by Google is Google Voice, a revolutionary phone system that brings a wealth of new features to your various phones. The big idea behind it is that it separates your phone number from your phone service, thereby giving you a phone number that works with all your phones, not just one of them. I know, that sounds a bit odd, but we'll explain that in a minute.
Along with the separation of phone and service, there are a slew of other features tacked on that make your phone a whole new device.
Oh, and did I mention that this is another free service from Google? Yes, you know I love free.
Your Google Voice Number
To get started, go to http://www.google.com/voice and sign in with your Gmail account. You'll be asked if you want to use your current mobile phone number or if you want a new number. I selected a new number to keep it separate from my current mobile phone number. I wanted the option to separate personal phone calls from business phone calls.
Walk through the easy to follow process and in no time you'll have a Google Voice number of your own. For most users, you'll be able to find a phone number right in your own area code.
Once you have the number set up, you can choose to have it ring one or more phones. For example, I could get my Google Voice number up to ring my mobile phone, home phone and office phone. This gives me a better chance of always answering an important call. Plus, it keeps the person who is trying to reach me from having to call several different numbers.
Another cool feature is the ability to have certain contacts routed directly to specific phones. For example, while a call from my wife or daughter might ring all three phones, a call from a known client might only ring my office phone, and a call from my friend who really likes to talk might only ring my home phone. You do not have to enable this feature, but it's a neat option to have.
Voicemail on Steroids
Instead of using a boring greeting like "Hi, you've reached Bob's voicemail. Please leave a message. <beep>" you can have multiple greetings customized to specific people. Clients might get a more formal, "Thank you for calling XYZ Corporation. Your call is important to us. Please leave a message after the beep. <beep>" while friends might get "Hey, hey, you almost reached me! Better luck next time! <beep>" and your mother might get, "Sorry I missed you mom. Love you. <beep>"
Similar to your answering machine on your home phone (if you still have a home phone,) you can listen in as someone begins to leave a message and pick up the phone mid-message. This is a fantastic feature that has been missing from mobile phones.
Once a message has been left, you can listen to it from your phone, of course, and you can also listen to it over the web, accessing it from your computer or tablet.
The coolest feature, though, is the transcription of the voicemail to text. That's right, like a personal assistant, Google Voice transcribes the voicemails and stores them online. You can read them online or have them emailed or texted to you. Be warned, though, the transcription isn't always 100% accurate. I've found this to be more evident when I receive a message from someone with a heavy accent.
Other Really Cool Features
Transfer the call - How many times have you been on an important call and suddenly your lower battery sound chirps in your ear? It happens to me all the time. With Google Voice, just press the asterisk (star) key and you call will be transferred to your other connected phones. You can pick up that home phone that you rarely use and continue the conversation as though nothing's happened.
Record calls - You can stop and start recording a call at any time. Recordings, like voicemail, are accessible from your phone or online.
Conference calls - Instead of trying to find a free conference call service (or instead of paying for one,) people can call your Google Voice number and then you can connect them into the call.
Turn your ringer off (except for really important calls) - Sometimes you just need to get away from the phone. Maybe you need an afternoon nap after working an all-nighter and don't want to be disturbed or maybe you just need a little peace and quiet. You could turn your phone off, but then what if a family emergency came up? Google Voice gives you the ability to choose to have calls sent directly to voicemail either at certain times of day (I do this from 11pm to 6am) or on a whim like that afternoon nap. However, it allows you to choose certain numbers (like my daughter's and my wife's) which will ring through regardless of the time of day.
Low International Rates - I rarely make international calls, but if I did, Google Voice would save me some serious money. Since rates change from time to time, check out their page for current prices.
The Quick Takeaway
Google Voice is an impressive new spin on traditional phone service. Especially for the small business owner or non-profit group which could use some advanced phone features but does not have the money to purchase a corporate-level system. While you have all the features available to you, you don't need to try to immediately master them all. For the longest time, all I did was have my phone calls go directly to voicemail from 11pm to 6am. After that I began experimenting with the other features.
Get your Google Voice number today and take control of your phone.