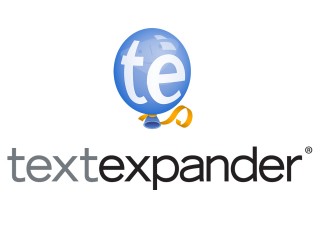 A cool little class of tools, text expanders allow you to quickly (and repeatedly) turn a few short keystrokes into a whole bunch of keystrokes, thereby saving you time and effort.
Growing up, I used to watch shows like Bewitched and I Dream of Jeanie. I thought it would be cool to be able to make one little gesture and get a lot of work done through it. Usually this involved me having to clean my room so that I could watch those TV shows. While text expander programs aren't magic, they will save you so much time that you might begin to think they are.
Basically, all of the text expanders below allow you to assign a certain set of keystrokes (usually a pretty short set) to a block of text so that when you type those keystrokes, they get erased and are replaced by the longer block of text. I use these to create email templates for emails that I send all the time, answers to questions that I'm frequently asked, and templates for notes that I type into Evernote.
How I Use Text Expanders
Emails: Everytime someone buys one of my books, I send them a quick thank you email with some information about when their book will ship. So I have a standard email with a couple of fill in the blanks (Your book will ship __________ and you can expect it ______.) I also have a standard email when a new member joins my local Toastmasters club. The email explains what the new member should expect over the next few months.
Email Signatures: Sure, my email program can handle the signatures, but sometimes I want different information in the email. Sometimes I want to include my phone, sometimes I don't. Sometimes I want to include this website address and sometimes I want to include the website address for the Toastmasters club (you can find us here: www.LubbockToasters.com.) It just depends on who or what I'm representing at the time I write the email.
Answers to Questions: I answer every email I get through 15 Minute Mondays personally. Since I find that I'm often asked the same questions, I will take a well written answer and save it to my text expander. That way when someone asks "why should I go with a .com instead of a .net or .org domain" I don't have to retype my explanation every time. These are sort of like my elevator speech answers to certain technical questions. These can also be put in instant messenger for when I get one of these repeat questions from a friend or family member.
Evernote Templates: I am an avid Evernote user. Overtime I've found I like a certain format to my notes. I've keyed those into my text expander and I can quickly recreate the format. For example, when I scan in a business card, I like to type in the person's name, when and where I met them, and something memorable about them. So my "bizcard" expansion text drops all of those headers into the Evernote note.
Text Expanders I Like
The first text expander I used was a "macro" in some other productivity software. And it was great so long as you were in that software. But I want that functionality in other places, too. And fortunately I can have it.
In Your Browser
For a while I used text expanders mostly in a browser window. I send email through Gmail, I use the software bug tracking software JIRA, and I often use Evernote in the browser. So, for a long time, my text expander of choice was AutoTextExpander for Chrome. And it's at my favorite price point: free. For the FireFox users, Text Complete has good reviews and is also free.
On Your Mac
While I'm a Windows user, I do know that TextExpander is the leader of the pack when it comes to the Mac. So much so, in fact, that many other text expander tools will read the file format produced by this program. Even Windows apps. So if you have a Mac at home and a PC at work, you can share the text expansion functionality of your text snippets across the two platforms.
TextExpander is $35 and, based upon my experiences below, is well worth it. They even have a mobile version, TextExpander Touch, for your iPhone or iPad at only $4.99.
On Your PC
My current favorite is Breevy. At $40 it's still a bargain. While AutoTextExpander just drops in text, Breevy has other cool options like ...
Drop the current date & time stamp into your text
Once the text is in place, move the cursor to a certain point within the text
Instead of typing in blanks (_______) to be filled, you can have the program stop and prompt you to fill in each blank as you come to it.
A few more have recently come to my attention (FastFox and Auto Text Expander ... a different ATE than the one above) and I plan to take a look at them in the near future. Watch for upcoming reviews.
The Quick Takeaway
You can save yourself a lot of time reinventing your words every time by using one of these awesome little tools. I highly recommend them.
The featured image is the registered trademark of Smile Software and is used here as part of a review.