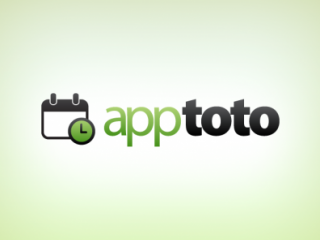 Every once in a while something so cool comes into my life that I feel compelled to tell everyone I know about it. Apptoto (* affiliate link,) a very slick appointment reminder tool, is one of those cool things.
Two of the common problems that appointment-based businesses have are no-shows and late arrivals. And one of the biggest causes of those two is human forgetfulness. This is where Apptoto comes in. Through a slick interface that can work with your existing scheduling calendar, your clients can get appointment reminders via email, SMS text messages, and phone calls. You can even request a confirmation, cancellation, or rescheduling response from clients which will update your calendar.
How AppToto Works
After you sign up -- your account comes with thirty free appointment reminder messages -- you'll choose a calendar to which to attach your Apptoto account. You can choose from Google Calendar, Outlook, or Apptoto's built in calendar.
Then you'll configure your message types. You can choose all or any of the three message types: email, SMS text, and phone calls. Each message type can be turned on or off, the message wording customized, and allowable time ranges for message deliveries set (mine allow emails to go out from 8:00AM to 10:00PM and SMS text messages and phone calls to go out between 11:00AM and 8:00PM.)  You can also set the lead time for the reminder to go out prior the appointment to anytime from 15 minutes to two weeks.
Your messages to your clients can be simple reminders or even give the clients the option to confirm the appointment, cancel it, or request a rescheduling. Once they've responded, the calendar entry you originally created will be updated to show which action they took (eg, the confirmed coaching call shown in my calendar to the right.)
As an added alert, you can also request that Apptoto send you an email or SMS text message as soon as your client responds to the reminder. This is a great feature if you are using some other booking calendar that doesn't integrate with Apptoto as seamlessly as Google Calendar and Outlook do.
There are a great number of other cool features:
Turn off certain message types on an individual basis when you'd normally use that call type;
Set up multiple locations in case your business takes place at more than one place;
Use custom fields in the message wording to deliver the exact wording you want;
A very handy wizard, complete with a Toto-looking dog, to guide you step-by-step through the process of getting set up;
And more!
The best thing is the price.  I've looked at a number of solutions that provide clients with appointment reminders, and Apptoto has the best combination of price and features.  You can pre-purchase reminders in bulk for 25 cents each (starting at 100 reminders). Or you can get on a subscription service that starts at about 17 cents per reminder (60 reminders per month for $9.99 per month) and drops down to around 12 cents per reminder if you increase the number of reminders you purchase per month (2000 reminders per month for $239.99 per month.)
Appointment Reminders - Good For Everyone
I'm currently using this tool from both sides: as a person reminding others about appointments with me and as a person who is getting reminded about appointments with someone else (the lady who cuts my hair.) As much as I have benefited from the reminders going out to my clients, I think I've enjoyed showing up to get my hair cut on time just as much. I hate when I forget an appointment and miss it because it takes another week or two for me to get worked into her schedule.
And you can bet that I will be telling my dentist about this the next time I'm in for a cleaning.
Regardless of your business, I think that ensuring just one extra person didn't miss an appointment each month would certainly cover the expense of Apptoto.
* Affiliate Programs
An affiliate program is a commission-based form of advertising. If you click on any of the affiliate links on my website (they will be noted) and then you purchase a good or service from that company, I will receive a small commission. I do not join an affiliate program lightly. I only join the affiliate programs of companies which I use.